ADDY BARRETT – GORILLA HEROES
IYH @ HOME
Every year, kid conservationist Addy Barrett and her organization, Gorilla Heroes, host a fund-raising event called Gorilla Gala to raise money for organizations like the Dian Fossey Gorilla Fund and The Ellen Fund. This fun event usually features gorilla-themed interactive games, an information booth, a virtual reality gorilla experience and a raffle with cool prizes.
In 2020, because of the ongoing COVID-19 pandemic, Addy and Gorilla Heroes made the decision to pivot to an all virtual event and silent auction. They filmed some footage covering the socially-distanced activities they were able to do and also got Addy to share her thoughts with us on the process of moving to virtual. Check out Addy's story and see how she was able to host a successful event in unusual times.
Gorilla footage provided by Mass Designs, The Fossey Fund, and The Ellen Fund. Thanks!
About Addy
Addy Barrett founded Gorilla Heroes to raise awareness and funds to protect endangered mountain gorillas through various conservation groups.
Addy began her work as a first grader after reading a book at school about mountain gorillas. That night, she created a "Save the Gorillas!" poster and began brainstorming ways to excite other kids about gorilla conservation. She has led her school's Green Team in creating a hands-on gorilla conservation station at schoolwide STEM events. Her annual Gorilla Gala features gorilla-themed interactive games, an information booth, and a virtual reality gorilla experience. It also includes a raffle, with prizes such as tickets to King Kong Alive on Broadway and a painting created by a gorilla at the Cincinnati Zoo. Addy is also active on social media, creating events like the Gorilla High-Five Challenge, where gorilla lovers around the world posted selfies giving an air high five. She has received photos from people in nearly twenty countries and has compiled them into short videos. "I've learned there are people everywhere who are determined and kind and willing to help gorillas," says Addison. "My hope is that at least one person who I have touched might also take action to help gorillas."
Addy is a 2019 Barron Prize winner.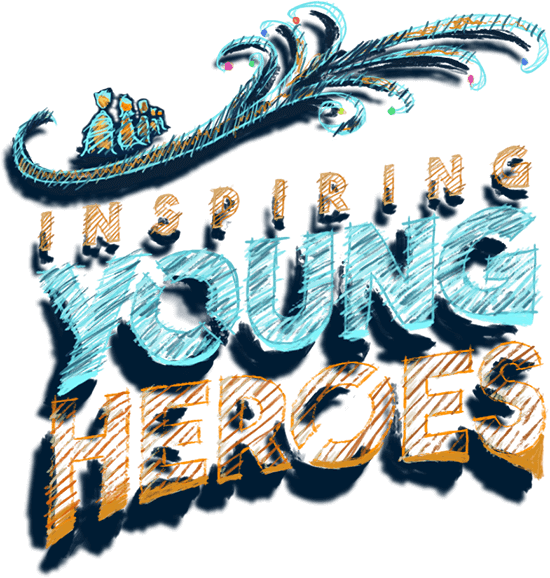 Inspiring Young Heroes features videos of inspiring kids. These videos highlight the life-changing work of everyday young people who tell their stories and show how one person – no matter what age or circumstance – has the power to make a difference.