GITANJALI RAO – KINDLY
IYH @ HOME
In early March, 2020, inventor Gitanjali Rao had planned an event to launch her latest invention, an anti-cyberbulling service called Kindly. The COVID-19 crisis escalated to a global pandemic in the days before her launch party, and the difficult decision to postpone her event was made. IYH had planned to attend and film her event for a new story, so we asked Gitanjali to keep us posted if she decided do a virtual launch.
Gitanjali eventually launched Kindly virtually in early May, 2020, and recorded her event as well as her preparations before and thoughts after. We took that footage and created this video to share with you. Even during challenging times, IYH heroes are doing amazing things for their communities and the world. Way to go, Gitanjali!
About Gitanjali
After learning about the water crisis in Flint, Michigan, Gitanjali Rao invented an easy-to-use and inexpensive device to detect lead contamination in water. Through research, she learned about nanotechnology, which is used to detect harmful chemicals in the air. Using that same approach for lead detection, Gitanjali went through a series of trials to develop certain nanotubes and is currently partnering with a manufacturer to make it a product.
Gitanjali is also the inventor for Epione – a device for early diagnosis of prescription opioid addiction using genetic engineering and is conducting research at the University of Colorado and Kindly, an anti-cyberbullying service using AI and Natural Language processing. She was honored as TIME Top Young Innovator for her innovation sessions she conducts globally which has inspired around 28000 students in the last 2 years. In her sessions, she shares her own process of innovation that can be used by students all over the world.
Gitanjali is a 2018 Barron Prize honoree, recognized for her work on the Tethys lead detection unit.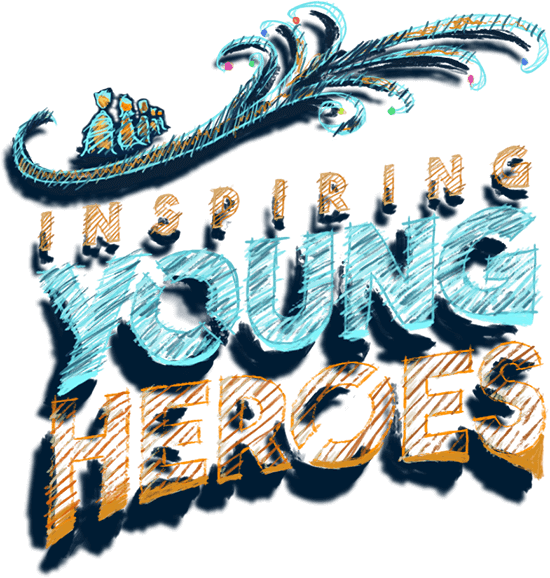 Inspiring Young Heroes features videos of inspiring kids. These videos highlight the life-changing work of everyday young people who tell their stories and show how one person – no matter what age or circumstance – has the power to make a difference.