Do you know a young hero? Are you inspired to become one yourself? Check out these resources to help you, or the young people in your life, take the next step toward their own heroic journey.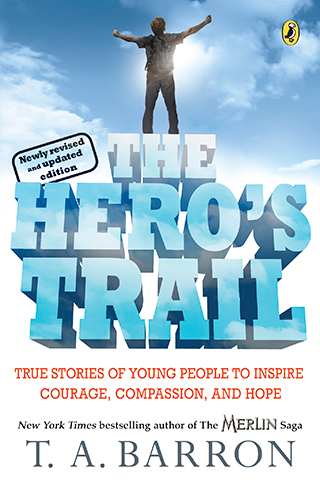 978-0-14-240760-8 | 192 Pages | Ages 8+
Heroes are people who triumph over obstacles, advocate for good, and show uncommon bravery or strength of spirit. They inspire all of us to find the best within ourselves, and, most importantly, they make the world a better place.
Here, through moving narrative and powerful profiles of heroes of all ages and from all walks of life, acclaimed author T. A. Barron sets young people on a path toward finding the hero inside themselves.
Highlighting the heroic traits of courage, hope, generosity, compassion, and perseverance, this new edition of a beloved book has been completely revised for a new generation of readers.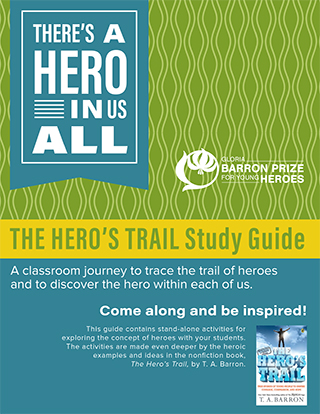 THE HERO'S TRAIL STUDY GUIDE
This guide contains stand-alone activities for exploring the concept of heroes with your students. The activities are made even deeper by the heroic examples and ideas in the nonfiction book, The Hero's Trail, by T. A. Barron.
You can download this study guide below. The study guide is also included in a packet of educational materials that teachers can order for free from the T. A. Barron website.